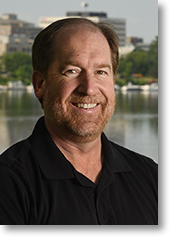 Welcome to the web site of Stephen MacGillivray Photography. My name is Stephen MacGillivray and my wife Kara and I run our business out of Fredericton, New Brunswick in Eastern Canada, covering the Atlantic Provinces and the New England States.
I have over 25 years experience in the Fredericton area as a full time photographer/photojournalist. I specialize in Commercial/Industrial, Editorial, Event and Aerial photography. I have won many regional, national and international awards for my photographs. I have full studio lighting and accessories for any photographic need.
If you would like to discuss your photography requirements for your next project feel free to contact me by e-mail or the phone number listed below.
Our website is currently being redesigned and brought up-to-date.
Please check back soon to see NEW galleries and photographs.
---
Stephen MacGillivray
Fredericton, New Brunswick
Phone: 506-452-2829
E-mail address (remove the dashes in the address): stevemacphoto----@gmail.com
(Sorry for the hassle with the e-mail address, an unbelieveable amount of spam has forced me to do it, thanks for your patience).
---
| Home | Commercial | Aerial | Photojournalism | Portraiture | Contact |