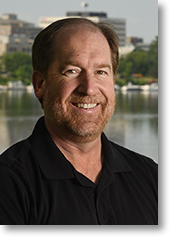 Welcome to the web site of Stephen MacGillivray Photography. My name is Stephen MacGillivray and I run my business out of Fredericton, New Brunswick in Eastern Canada, covering the Atlantic Provinces and the New England States.
I have over 25 years experience in the Fredericton area as a full time photographer/photojournalist and videographer. I have extensive experience in a wide variety of photography such as Commercial/Industrial, Editorial, Event, Portraiture and Aerial photography. I have won many regional, national and international awards for my photographs. My top awards would be a National Newspaper Award, 5 Atlantic Journalism Awards and the top news photograph in North America from the International Association of Fire Fighters in Washington, DC. My video experince started over four years ago where I shot, edited and produced 1-2 videos per day for Brunswick News of news, features and sports. I've also shot, edited and produced videos for speakers at conferences, promotional videos for websites, a commercial for television and interview videos as part of the Media Training I'm involved with. I have full studio lighting and accessories for any photographic need including video lighting and high definition video cameras for video.
If you would like to discuss your photography requirements for your next project feel free to contact me by e-mail or the phone number listed below.
---
Stephen MacGillivray
Fredericton, New Brunswick
Call or text: 506-461-6874
E-mail address: stevemacphoto(at)gmail.com
---
| Home | Commercial | Events | Aerial | Photojournalism | Portraiture | Grad-Photos | Videos | Client Folders | Contact |